Juicy Root Farm is a small-scale organic vegetable farm located on Vashon island in the Puget Sound.
Juicy Root Farm specializes in salad mixes, head lettuces, herbs and microgreens which we sell out of our farmstand. We are based at historic Island Meadow Farm and are happy to be a part of the legacy of organic vegetable farming on Vashon. We strive to provide our customers with the freshest most high-quality produce that we are able to produce.
We grow primarily here at historic Island Meadow Farm and also at Timken Farm located on Vashon's Westside highway. Check out our 'Meet Your Farmers' section to learn all about us, and our 'What's in a Name' section for more information about how and why we have finally settled on our name!
Come stop by our farmstand March-November to treat yourself to some nutrient packed microgreens, delicious buttery head lettuce, tantalizing salad mixes or to spice up your life with some of our flavor-filled herbs.
Location
10301 Sw Cemetery Rd Vashon, Wa 98070
Self-serve Farmstand
Open March-November
what's in a name?
If you've spent any time on Vashon, especially in the summer over the past 25 years, chances are you've heard of Island Meadow Farm or at least seen the cute hand painted signs out by the highway near Minglemint advertising for the self serve farmstand. This farm has been rife with history, and farmers, boasting five different sets of people to farm and live on this beautiful property since 1992.
So why change the name? This has been a hard decision for us, and we've thought long and hard about this. However, Island Meadow Farm as a name, doesn't fit what we, Brian Lowry and Cricket Carroll, the two main farmers of Juicy Root Farm, plan to do or where we have come from. Brian and Cricket have both spent years farming (14 and 4 respectively) on Vashon and will be farming for the Juicy Root Farm farmstand at more than just historic Island Meadow Forest.
Long story short, we wanted a new name that would fit us better! The name Island Meadow Farm has strong ties to a specific style of farming and this specific property. We plan of limiting the focus of what we grow while expanding where we grow so that we can provide a steady source of vegetables that everyone on island can count on finding everytime they visit our farmstand..
Brian moved to Vashon in 2005 to learn how to farm. It didn't take long for him to realize he loves it. He started out interning at and then managing Hogsback Farm for manyl years, where he and Cricket first farmed together. Brian and Sarah eventually started and farmed under Vashon Farmlet. He managed the farm and CSA at Old Chaser Farm most recently, and yes, twisted Cricket's arm until they came to work there too. Brian recently took the risky and gratifying plunge to start Juicy Root Farm with Cricket. He spends part of his time farming Juicy Root Farm and the rest of his time raising Utah and Juniper, Sarah and Brian's two beautiful and rascally kids. Along with farming and family, he enjoys hiking and camping, getting as far into the high or dry country as he can, cooking, reading, and mowing the lawn.
Cricket started farming on Vashon four years ago at Hogsback Farm under the careful tutelage of Brian. After their first taste of farming they knew they had found something they could really sink their teeth into. After Hogsback Farm was sold in 2015, Cricket went with Brian to work at Old Chaser Farm and for Brian's first private farm company 'Vashon Farmlet.' Cricket started working at Dragonshead Cider on Vashon as well in 2017 and left Old Chaser Farm in 2018. Cricket and Brian started Juicy Root Farm together in 2018.
Sarah moved to Vashon in 2005 with Brian, thoroughly convinced it was a temporary 8-month living situation that would provide her with a quiet place to live while in graduate school. Here they are, 14 years and two kids later. Sarah has spent many seasons helping on the farm(s) and takes care of the business side of things for Juicy Root Farm. She has always brought home the off-farm income. She managed the state's FarmLink program, helping connect landless farmers to farmland, until the opportunity arose to work for a family business, allowing her a much shorter commute to her home office in the attic. She loves being outside, working in the yard, slowly making progress on endless house and property projects, the occasional travel, baking and cooking, and sharing meals with friends and family.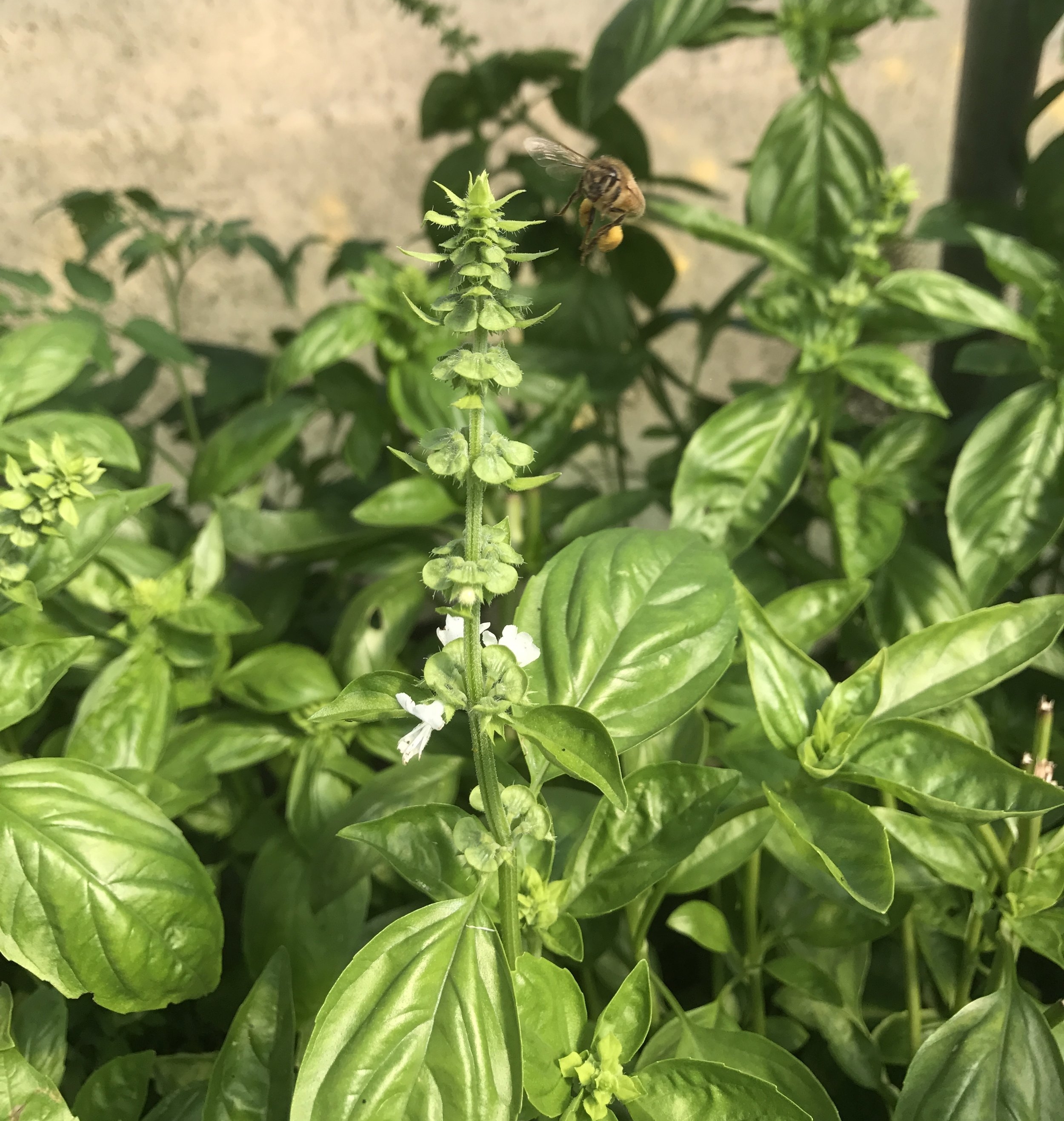 Follow us on Facebook @juicyrootfarm for updates about what we're putting into our farmstand and when, on Instagram @juicyrootfarm for cool pictures and farm life updates, or send us an email at juicyfoorfarm@gmail.com to be on our email list.